Wind Damage
Restoration MA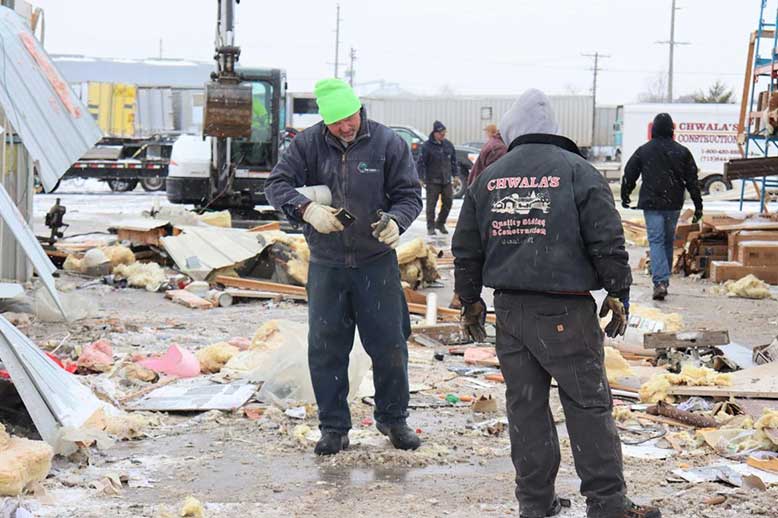 Helping You In Clean Up Process After The Storm In Central & Western Massachusetts
Contact the Rueli Builders LLC team for immediate assistance if your home has a significant blow in a storm. A natural disaster can cause severe weather damage to your home and your life, and the same case is with a hurricane, blizzard, or flood. No matter what type of weather has affected your home, our home restoration company will be there to provide the repairs you need.
We serve the following areas:
Quickly Return with Confidence After Weathering the Storm.
Natural disasters and storms can devastate homes and businesses, from tornadoes and hurricanes to earthquakes, wildfires, and floods. After going through the worst, you need the best. Our professional disaster restoration team will help you move from chaos to confidence with our reliable storm damage restoration services.
Our professional and highly talented team is committed to helping you and your family get back on track as soon as possible after a severe weather incident. With extensive experience in this industry, we are ready to offer our advice and knowledge throughout the restoration process. Our crew members will keep you informed every step of the way, so you are always aware of our progress. We are always here to restore your property and your peace of mind.
Wind Damage Restoration Services After A Natural Disaster
Without warning, nature can take a drastic and violent turn: floods, wildfires, tornadoes, hurricanes, blizzards. Each of them can have a destructive effect on your home, turning your life upside down.
Rueli Builders LLC's highly skilled professionals are close and customer-focused. We spend days and nights to ensure your safe return to your home as soon as possible. Whether you have minor storm damage or something more significant, we have the experience and equipment to clean and restore your home and help you get back to everyday life after storm damage.