#1 Roof Installation Services in East Brookfield, MA
Whether looking for a new roofing installation or repair to an existing roof, you can count on the Rueli Builders. We ensure affordable rates, friendly customer service, and a prompt turnaround. Our top goal is to provide you with the new roof installation and service.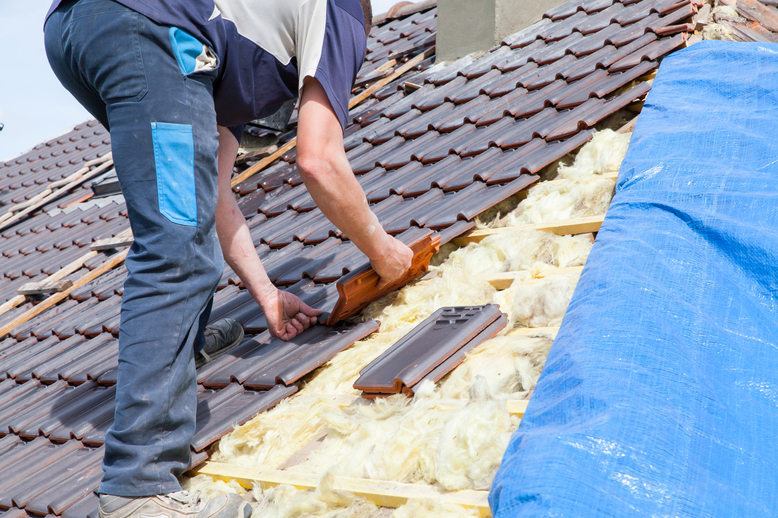 Affordable Roof Repair Services In East Brookfield, MA
The roofers with sheer brilliance in repairing your damaged roof are here for your assistance. At Rueli Builders LLC, we have been helping our customers repair their roofs from diverse types of problems. The damaged shingles, leaky roofs, and other roofing dilemmas come to an end with our professionalism in your project. We will ensure that each aspect of the roof repairing project is carefully dealt with attention to acquire the result of your choice. Our team never compromises on the quality of work and delivers an unending list of benefits. Our affordable roof repair services in East Brookfield, MA, bring a world of difference in the functionalities of your roof. We will make sure nothing is wrong with your roof.
A roof in good condition saves your property from other possible losses. Our team comes to repair your roof with every required tool to get the problems fixed. We have a qualified, licensed, professional crew that has always satisfied customers. We will look for any problems in the roof that causes a setback to the grace of your building. Our roof repair services in East Brookfield, MA, have been designed to come in handy to remove roof problems at affordable pricing. Our roofers have dealt with many roofs, from asphalt to metal to tile and others in commercial and residential buildings. To get rid of all your roofing complications, you can count on a professionally trained team at Rueli Builders LLC.
Professional Roof Repair Services in East Brookfield, MA
No one can deny that the roofing system represents a significant investment. It also provides a crucial layer of protection from the rain, sun, wind, and snow. However, roof repairs become necessary after a specific time. It could be due to poor installation, storm damage, or aging. Let Rueli Builders help keep your roof in tip-top outline. We proudly offer professional roof repair services in East Brookfield, MA, that can help you eliminate the problems while they're still small. In this way, you can effortlessly add years to the life of your rooftop. All our technicians are licensed, insured, and can handle any repair job, no matter how large or small sufficiently.
With us, you can effortlessly appreciate a long list of benefits. Our experts value clients' best interests and format their service approach accordingly. Moreover, we prioritize your convenience above all; therefore, ensure immediate response whenever you contact us. The entire staff at Rueli Builders is highly skilled and capable of delivering exceptional facilities by all means required.
Rueli Builders LLC understands the importance of adequate drainage for a firm roof and property's foundations. Therefore, we provide efficient gutter installation services in Brookfield, MA, and its surrounding areas. Our experts are specialists with comprehensive field knowledge. We always inspect the roof to measure its size and observe other necessary aspects. Then, we install a customized gutter sufficient to drain all the excess water, ensuring a sturdy shelter with no difficulty. Our professional facility is not limited to gutter installation, but we assist you at every phase, providing your utmost comfort and ease. Whether you need maintenance services or repair work, our remarkable craftsmanship will serve you wholeheartedly.
Dependable Roof Repair Services In East Brookfield, MA
Damaged shingles and sealing leaks will harm the structural grace of your building. Not only this, but an unrepaired roof can leave its impact on the paint of your home. At Rueli Builders, we are here to serve you with our excellent roof repair services in East Brookfield, MA, and make sure that the value of your home remains consistent. Our roofing contractors have decades of experience repairing the different types of roofs and uplifting the real estate worth of building. Our reliable service speaks for our trustworthiness and makes our customers happy with our proficiency.
The Best Roofing Services At Your Disposal
We are the best roofers in East Brookfield, MA, delivering exceptional repairing solutions. We will enhance the grace of your property and give a new life to the roof. Our team is insured, licensed, and fully bonded to serve you with an unconditional layer of satisfaction. To seek the advantage of our customer-friendly roof repair services in East Brookfield, MA, call us.
Reliable Roof Repair Services In West Brookfield, MA
Normal wear and tear can be dangerous for the grace of your beautiful roof. Eventually, every homeowner will contact a reliable roofing contractor like Rueli Builders. Our team handles it perfectly, tackling all roof repairs. Our professionals for roof repair services in West Brookfield, MA, are licensed, insured, and bonded with all mandatory certifications and expertise to take on your valuable project. Our roof repair specialists know how it works for the ultimate quality hike. We have vast experience of removing roof damages using our wisdom and skills earned through hard work in the market.
Local Roof Repairs By Expert Roofers
Our expert roofers deliver spectacular roof repair services in West Brookfield, MA, at very affordable pricing with the reflection of a perfect job. We have consistently been uplifting the standard of our services for the satisfaction of our customers. Stay confident in our roof repair and maintenance by specialist roofing contractors.