Fire Restoration
Services
Emergency Fire Restoration Services In East Brookfield, MA
Fire Damage Restoration is something you cannot do on your own. At Rueli Builders LLC, we have designed emergency fire restoration services in East Brookfield, MA, to ensure that every property is safe from the aftermaths of fire damage. We have the required equipment and necessary insights to deal with damage caused by fire. Our team has been open to working in this industry for several years. Thus, look no further and give us a call to quickly restore your property.
Fire Restoration Services In East Brookfield, MA
Any building can accidentally be set to fire. Rueli Builders LLC feels proud to offer 24/7 fire restoration services in East Brookfield, MA, for the emergency recovery of the place and reducing the aftermaths of fire. We have helped many people in such trying situations, and thus we can come in handy in your problematic situation. Our team, equipped with all mandatory tools, will reach your building as soon as possible to recover the integrity of your building. In case of an emergency, reach out to us for quick restoration.
24/7 Fire Restoration Services
We understand that damage to your property can be nerve-wracking and interrupt your day-to-day life or business. As a front-runner in emergency response and property restoration services, you can rely on Rueli Builders LLC to clean up, repair, and restore property damage caused by water, fire, storms, or another distressing event. No matter the scope of the calamity, our professional team is here to assist you. A proven track record of superior response and unmatched resources has made Rueli Builders LLC the contractor of choice for property owners and property managers.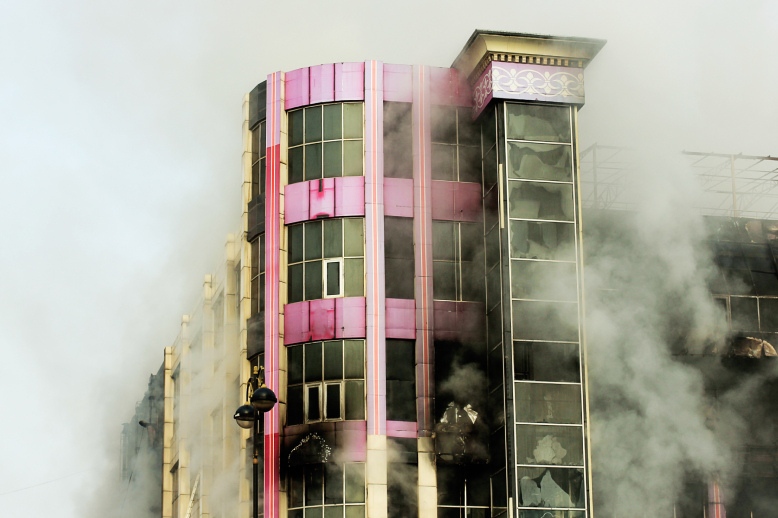 Why Choose Rueli Builders LLC
Because We Will Take Care of It All!
A cohesive management team leads Rueli Builders LLC with deep industry familiarity and diverse knowledge. Whether in the field or behind the counter, no property loss is overlooked. Every loss is an opportunity for Rueli Builders LLC to give back to our customers, communities, and those who count on us. This insight enables us to mature as an organization. It ensures our stability, strength, and continued position as an industry leader. It provides our customers real-time assurance that Rueli Builders LLC can reliably handle any property loss successfully from start to finish.
Rueli Builders LLC is a premier full-service mitigation and disaster repair company, available 24/7/365. 
Water damage to your property demands instant action. The longer you wait, the greater the potential to increase the amount of damage. Rueli Builders LLC's 24-hour disaster recovery specialists are standing by to deal with any water-related emergency. Whether you've had a channel burst, gutter overflow, or a roof seepage, you can trust our team of specialists to clean, secure and restore your home and its belongings.
A fire is a disturbing experience. Whether small storage or the entire property, our restoration specialists will respond quickly. We understand the urgency of the state and will not treat your loss as just another job. As soon as we're allowed to enter, our teams will secure the damaged area through shoring and bracing, board-up, and tarping for safety and prevent further damage. Then we'll tackle demolition, cleanup, and water removal.   
With us, you can also avail of the following facilities.
Emergency Fire Restoration Services In East Brookfield, MA
At Rueli Builders, we are proud to offer reliable fire restoration services in East Brookfield, MA. We have helped many customers restore their properties to normalcy after the fire set to their buildings. Our exceptional team members are certified and experienced to bring a significant change in the appearance of your building and get it back to its original grace. We have been serving customers for years and helping them evade the aftermaths of sheer fire set. Our experience in the field is solid proof of our dedication to getting you out of unexpected lurches.
Seek Help For Restoration
We know it can be challenging to deal with the consequences of fire. Thus, we have the best professionals for emergency fire restoration services in East Brookfield, MA, who know to resist the further spread of fire and limit the extent of other losses. You can count on our expert team for an immediate restoration.
Exceptional Fire Restoration Services In West Brookfield, MA
Rueli Builders feels pride in offering something significant that comes in handy in your trying times. We offer incredibly reliable fire restoration services in West Brookfield, MA, that return the grace of your property. Our experience in fire damage cleanup and repair can help relieve stress during a chaotic time. Our professionals have all the essential equipment and workforce to ensure that we complete the job with customer satisfaction. We have accomplished the destination of earning a significant reputation in the local area by showcasing a perfect display of our passion for helping you. We will make sure that all affected parts look new and normal again.
An excellent team is ready to regain the lost appearance and uniqueness of your commercial or residential building. We have designed our fire restoration services in West Brookfield, MA, to eliminate the aftermaths of fire. You can depend on us for the entire restoration of value your place lost due to mishap.